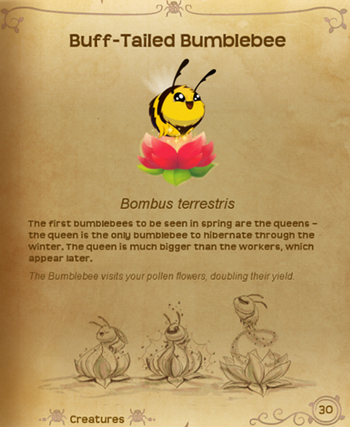 Scientific Name: Bombus terrestris
Description: The first bumblebees to be seen in spring are the queens - the queen is the only bumblebee to hibernate through the winter. The queen is much bigger than the workers, which appear later.
Description not unlocked: Get a Bumble Bee to unlock.
The Buff-Tailed Bumble Bee comes around after purchase from the Shop for 200

. After purchase, the Bumblebee's ability to double pollen from a flower can be used once every 12 hours on one flower of player's choice. When used, the bee will move to sit on the flower until it's ready.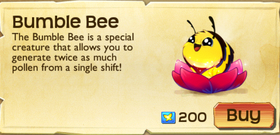 Notes
Bees can sometimes be purchased for half price during special Events.